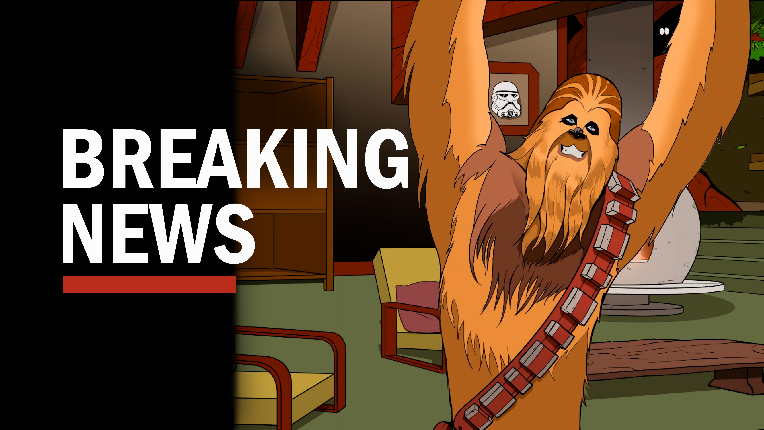 JACKSONVILLE– The Jacksonville Jaguars have drafted wookiee prospect Chewbacca, the club announced today.
Chewbacca, 7-5, 247, has appeared in the Clone Wars and made a strong impact in his storied career. The Jacksonville Jaguars were enamored with his elusive frame and extensive reach.
Chewbacca was thrilled for the pairing as well, equating the two as a perfect match, he stated, "Grrraaaaahhhhh."